ACM Anesthesiologists
Our anesthesiologists are board certified and take great pride in caring for our patients. Here is a brief introduction from our staff. Please, refrain from contacting any particular anesthesiologist using this website. If you are scheduled at one of our facilities for a procedure, your anesthesiologist will contact you and see you BEFORE your procedure. Save all questions and comments for that time. Thank you!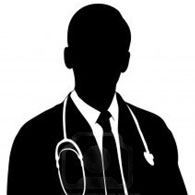 Peter W. Allen, Jr.
MD
Joined ACM: 1993
Northwestern University Medical School 1987
Residency: Harbor/UCLA Medical Center

James Brandes
MD
Joined ACM: 2006
Ohio State University College of Medicine 1998
Residency: UCSF Medical Center

Erika Brinson
MD
Joined ACM: 2022
Medschool: University of Nevada School of Medicine, 2012
Residency: University of California, San Francisco
Fellowship: Critical Care Medicine, University of California, San Francisco
Liver Transplant Anesthesia, University of California, San Francisco

Keith J. Chamberlin
MD MBA
Joined ACM: 1990
Georgetown University School of Medicine 1979
Residency: Letterman Army Medical Center
Fellowship: Letterman Army Medical Center, San Francisco, CA
MBA: Auburn University, Auburn, AL

Anthony Chiu
MD
Joined ACM: 1996
University of Pittsburgh School of Medicine 1992
Residency: UCSF Medical Center

Nalini Desai
MD
Joined ACM: 1992
Albert Einstein College of Medicine 1988
Fellowship: Albert Einstein College of Medicine

Christophe Di Nello
MD
Joined ACM: 1994
Creighton School of Medicine 1989
Residency: Virginia Mason Medical Center

Spencer Drotman
MD
Joined ACM: 2020
Georgetown School of Medicine 2013
Hawaii Residency Program Internal Medicine Internship
Residency: New York University
Fellowship: New York University Cardiothoracic

Ross G Gaudet
MD
Joined ACM: 2020
Louisiana State University Health Sciences Center – New Orleans 2012
Residency: University of Chicago Hospitals
Fellowship: Massachusetts General Hospital – Critical Care Medicine

Christopher Hatch
MD
Joined ACM: 2007
University of Wisconsin Madison School of Medicine 1997
Residency: UCSF Medical Center

Siobhan Harrington
MD
Joined ACM: 2016
Columbia College of Physicians and Surgeons 2006
Residency: UCSF Medical Center

Jan Hirsch
MD PhD
Joined ACM: 2013
Ludwig Maximilians University Munich, Germany 1995
Residency: UCSF Medical Center

Benjamin Hu
MD
Joined ACM: 2018
University of Chicago Pritzker School of Medicine Chicago, Illinois 1993
Residency: UCSF Medical Center
What is an Anesthesiologist?
Physician anesthesiologists are highly skilled medical doctors (M.D. or D.O.) who specialize in the field of anesthesiology.
As physicians with significantly longer and more extensive training than other classifications of anesthesia practitioners, physician anesthesiologists are the most qualified to make anesthesia related perioperative medical decisions. Physician anesthesiologists are primarily responsible for the safety and well-being of patients before, during and after surgery. This may include placing them in the state of controlled unconsciousness called "general anesthesia", the provision of "regional anesthetics" where only a portion of the body is made numb, or administering sedation when indicated for the relief of pain or anxiety. These anesthetics provide continuous pain relief and sustain patients' critical life functions as they are affected throughout surgical, obstetrical or other medical procedures. A physician anesthesiologist is the director of the Anesthesia Care Team.
The role of the physician anesthesiologist extends beyond the operating room. He or she is responsible for the preoperative assessment of the patient, an evaluation process that carefully considers both the patient's current state of health and the planned surgical procedure that allows physician anesthesiologists to make judgments about the safest anesthesia plan for each individual patient. The physician anesthesiologist is also responsible for the well being of the patient postoperatively while the patient emerges from the effects of anesthesia. They are often involved in the management of acute postoperative pain, as well as chronic and cancer pain; in cardiac and respiratory resuscitation; in blood transfusion therapies; and in respiratory therapy.
Physician anesthesiologists in the United States complete a four year undergraduate college degree that includes satisfying pre-med requirements. Like other medical doctors, they must follow undergraduate education with four years of medical school. After medical school, a physician specializing in anesthesiology completes a four-year anesthesiology residency program.
Following completion of a residency program, residents are eligible to sit for the American Board of Anesthesiology (ABA) exam. Almost 75 percent of physician anesthesiologists are board certified.
Although physician anesthesiologists complete a minimum of eight years of medical training after college, following residency, many also complete an additional fellowship year of specialty training in specific areas such as pain management, cardiac anesthesia, pediatric anesthesia, neuroanesthesia, obstetric anesthesia or critical care medicine.
* taken from the American Society of Anesthesiologists

Tom Joseph
MD
Joined ACM: 2019
Medical School: 2012University of California, San Francisco School of Medicine
Residency: UCSF Medical Center

Sonali Joshi
MD
Joined ACM: 2020
Medical School: 1997 University of Mumbai, Mumbai, India Seth G.S. Medical College
Residency: University of Washington, Seattle
Fellowship: UCSF Medical Center

Justin J Lee
MD
Joined ACM: 2017
Tufts University School of Medicine Boston
Residency: University of Chicago Hospitals
Fellowship: Beth Deaconess Medical Center/ Harvard Medical School, Boston, MA

Stephen Licata
MD PhD
Joined ACM: 1997
New York Medical College 1993
Residency: UCSF Medical Center

Norton C. Lin
MD
Joined ACM: 2002
Washington University School of Medicine 1989
Fellowship: Harbor/UCLA Medical Center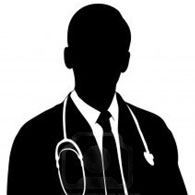 Kara Loftus-Farren
MD
Joined ACM: 2022
Medschool, graduation year: Saint Louis School of Medicine 2016

Kristin Pappas
MD
Joined ACM:  February 2022
Medical School:  University of Texas Health Science Center at San Antonio; Graduation Year 2012
Residency:  Anesthesia and Perioperative Care at University of California San Francisco
Fellowship:  Pediatric Anesthesia at University of California San Francisco

Carlos Plata-Martinez
MD MPH
Joined ACM: 2021
Icahn School of Medicine at Mount Sinai — New York 2016
Residency: Icahn School of Medicine at Mount Sinai
Fellowship: UCSF Medical Center — Pain Medicine

Roxanne Rapan
MD
Joined ACM 2022
Mount Sinai School of Medicine, 2004
Residency: Cedars-Sinai Medical Center

Andrew Solomon
MD
Joined ACM: 2009
University of California San Francisco School of Medicine 2003
Residency: University of Washington Medical Center
Timothy Stark
MD
Joined ACM: 2013
Washington University School of Medicine 2003
Residency: Cleveland Clinic
Paul Ulrich
MD
Joined ACM: 1997
Freie Universitaet Berlin, Germany 1986
Residency: UCSF Medical Center
Fellowship: UCSF Medical Center

Frank Van Der Heusen
MD
Joined ACM: 2013
Humboldt University, Berlin Germany 1994
Residency: University of Florida Medical Center
Fellowship: UCSF Medical Center

Peter Wright
MD
Joined ACM: 2010
Queen's University Belfast 1983
Residency: Queen's University Belfast